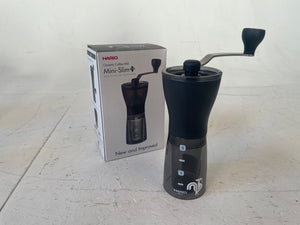 Get your paws on this beautiful, robust, and versatile hand-grander and achieve the perfect size grind for whatever type of brew you prefer. 
Branded for Burlington Coffee Co, this thing will handle whatever bean you throw at it- and look great while doing it. 
Limited quants available, so get yours today.